We are learning about birds in my classroom.
I have a great new unit in my store about birds that we are working through  
CLICK HERE
to check it out.
Here's a shot of my current bulletin board.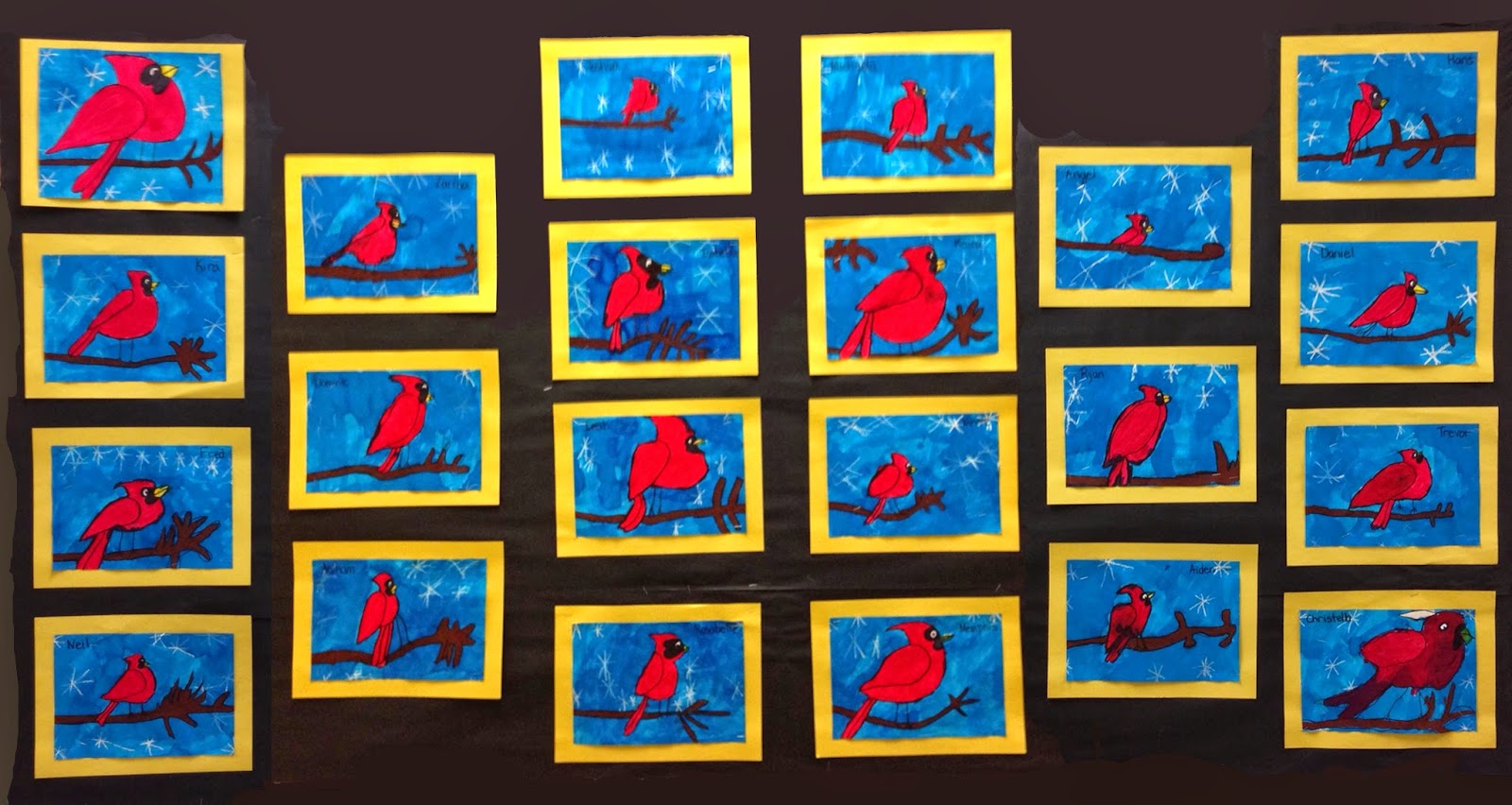 I apologize for the fuzzy picture.  There are some closeups below.
We used the directions from ArtProjectsForKids which is a great resource.
First we drew the cardinals with pencil.  Then we painted the red and yellow with tempera paint.
When the paint was dry we added the snowflakes with white crayon and did a crayon resist with blue watercolor paints for the sky.  And finally we painted the branch and then traced over it all with a black sharpie.  Check them all out – I love the personalities in each picture.
Thanks for stopping by today!